Jacaranda Villas
Community information including amenities, real estate for sale, photos and more.

Feature Your Home For Sale Here
Compiled by Leanne Paynter [Copyright ©2002-2012] All rights reserved.
All information contained herein is deemed reliable but cannot be guaranteed. To be certain, you should independently verify.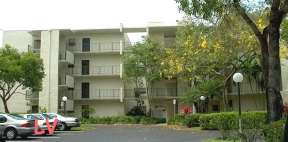 4-story condo buildings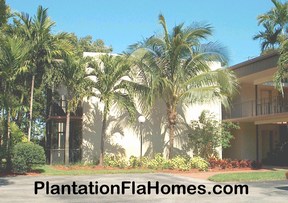 2-story condo buildings
.
Location: Plantation, Florida -
Jacaranda Country Club area;
on New River Canal Rd. a few blocks west of Pine Island Rd.

Style: Condos; either 2-story or 4-story; most offer a golf course view; some offer lake views.

Bedrooms/Bathrooms: 1/1, 2/1, or 2/2

Amenities: Pool, covered barbecue/picnic area and shuffleboard overlook lake; elevator, extra storage space.

Year Built: 1973 (2-story) - 1975 (4-story)

Fill out this form to receive information about Jacaranda Villas condos for sale in the MLS.