Plantation Racquet Club
Community information including amenities, real estate for sale, photos and more.

Feature Your Home For Sale Here
Compiled by Leanne Paynter [Copyright ©2002-2012] All rights reserved.
All information contained herein is deemed reliable but cannot be guaranteed. To be certain, you should independently verify.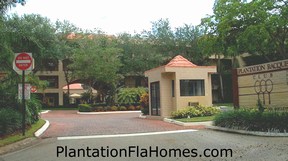 Entranceway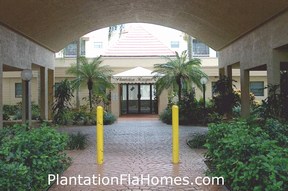 Recreational Center
.
Location: Plantation, Florida -
entrance is on north side of Broward Blvd. approximately two blocks west of
Nob Hill Road

Style: Condos in a 4-story Building;
all overlook the pool and tennis courts.

Bedrooms/Bathrooms:
most are 2/2, a few are 3/2

Amenities: Pool, spa, tennis courts, clubhouse, elevator, barbecue/picnic area

Year Built: 1983-1984

Fill out this form to receive information about Plantation Racquet Club condos for sale in the MLS.